See on Scoop.it – Makamundo (Earthly)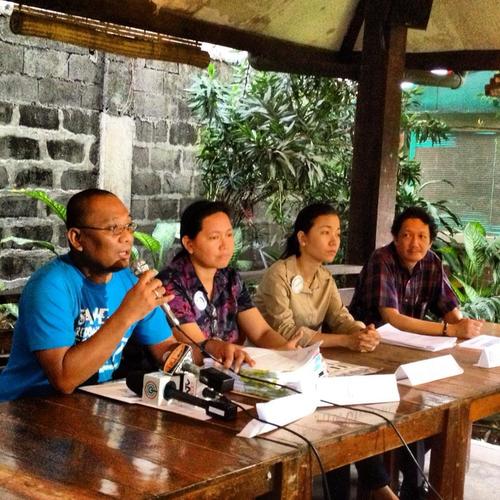 19 October 2012
MEDIA RELEASE
Believing that they will be deprived of due process, Philippine groups led by Earth Island Institute (EII), the Philippine Animal Welfare Society (PAWS) and the Compassion and Responsibility for Animals (CARA) filed today a Motion for Reconsideration, urging a Philippine court to grant an Environmental Protection Order preventing the re-export of 25 dolphins owned by Resorts World Singapore (RWS).
"If the dolphins will be allowed to be re-exported to Singapore, this will render our case moot and academic, hence depriving us our right to be heard in court," says Anna Cabrera, Executive Director of PAWS, and co-complainant in the case, "So even if we win this case, it will just be an exercise in futility as the dolphins are already in Singapore."
According to Trixie Concepcion of EII, "If the dolphins get re-exported to Singapore, this will set a dangerous precedent not only for dolphins but for all other species. This would mean that the Philippines has legitimized the import/export and trade of threatened species which will only be used for amusement."
The 25 dolphins owned by RWS was caught in the wild from the Solomon Islands and latest scientific study has shown that the sustainable rate of capture is only 1 animal in 5 years.
The groups claim that it is unacceptable that a species of dolphins may go extinct so corporations such as Resorts World Singapore can make profits by using these animals for their dolphin shows.
The Motion for Reconsideration is scheduled to be heard on 25 October, Thursday, 9am before the sala of the Executive Judge of the Quezon City Regional Trial Courts.#########
See on www.earthislandph.org